1
MINIMAL CLEARANCE REQUIRED.
---
The new WHEELER-REX 4992 Tubing Cutter makes

TIGHT JOBS EASY

.
The new Close Quarters Tubing Cutter Model 4992 is the perfect solution when you need to cut but just don't have much room, because it works with minimal clearance to do its job. Ideal for working

underneath vanities, close to walls, wastes and overflows, and other confined spaces

.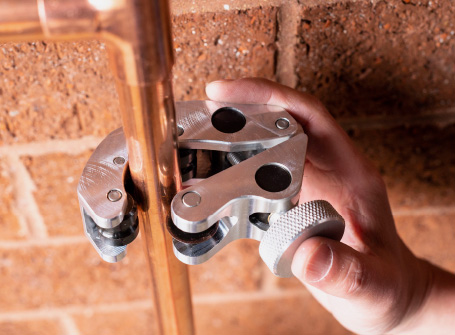 2
CUTS 1/4" to 2-3/8" OD.
---
When you're on the job with the Model 4992,

size doesn't matter

.
The Model 4992 adjusts to cut a wide range of pipe sizes ranging from small 1/4" tubing all the way to the largest size it can handle - 2-3/8" OD, so you won't have to stop and switch tools, saving valuable time on the job.
3
FAST WHEEL CHANGE.
---
Change between Copper and PVC wheels quickly with

no extra tools

.
Speaking of speed, when it's time to change the cutting wheel on the Model 4992 you can quickly swap it out with our toolless design. Simply push out the push-pin, swap wheels, and you're back in action.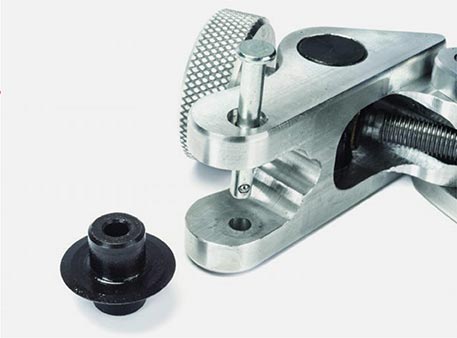 MORE PIPE TOOLS

TO HELP YOU FINISH THE JOB

.

PROFESSIONAL SNIPPER SERIES
The professional's choice – our most popular series of snippers continue to be recognized by professionals as the highest quality, commercial-grade snippers year after year.
Along with our affordable Economy line series, WHEELER-REX snippers are the best choice for a high-performance, long-lasting tool. They might even outlast you.

MODEL 5291
PROFESSIONAL SNIPPER 1/8"-1-5/8" (3mm-42mm)

The durable Model 5291 offers one-handed ratcheting operation that easily cuts heavy-duty PVC, ABS, PEX, vinyl, poly, and tubing. The long-lasting, hand-ground, Japanese-made blade can be easily sharpened with the WHEELER-REX 7325 Blade Sharpener or replaced with blade No. 5300 when necessary.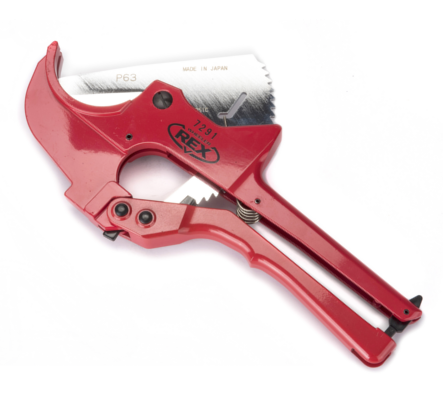 MODEL 7291
PROFESSIONAL SNIPPER 1/8"-2-7/16" (3mm-63mm)

When you need to step up to a larger outer diameter, the Model 7291 offers all the benefits of the professional snipper line including one-handed ratcheting operation and a removable, resharpenable blade. (No. 7324)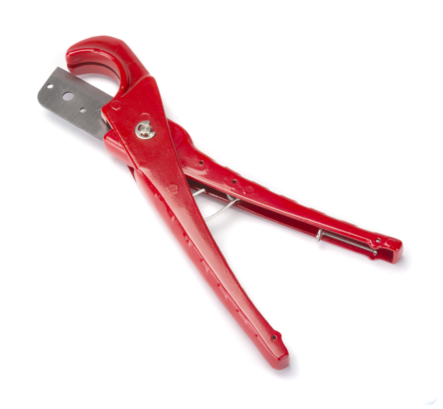 MODEL 5190/5191
PROFESSIONAL SNIPPER 1/8"-1-1/4" (3mm-31mm)

The WHEELER-REX 5190/5191 is an essential item in your toolbox. Built for long service life the 5190/5191 features die-cast aluminum handles and a double-sided, PTFE coated blade (5191 only).

Our Tubing Cutter Series is a comprehensive line of tools designed for the professional. We've revised our line with new tools and improved features to help you get the job done easier and more efficiently. Our new lineup of tubing cutters features ergonomic designs with easy-to-grip knobs, a four-roller design for more stable cuts, removable swivel reamers and an extra cutter wheel stored in the knob. *

Our cutter series also features stainless steel models for maximum corrosion resistance and durability.
*Features are found on certain models, see our catalog for full details.

MORE TOOLS FROM WHEELER-REX
Rounding out your toolbox, we have the essentials to help you finish the job.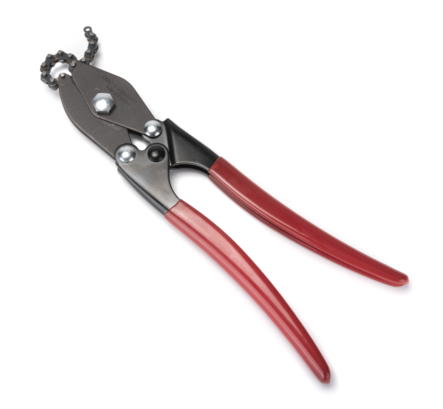 MODEL 69012/79014/79022
GLASS TUBE CUTTERS 1/4"-1-1/2" (6mm-37mm)

If you couldn't find the ideal glass tubing cutter look no further, we just invented one. Our glass tube cutters are perfect for cutting gauge glass, laboratory glass, porcelain tubing, and other brittle tubing materials. These cutters are small enough to carry in your pocket and easy to use as a pair of pliers.

BUY NOW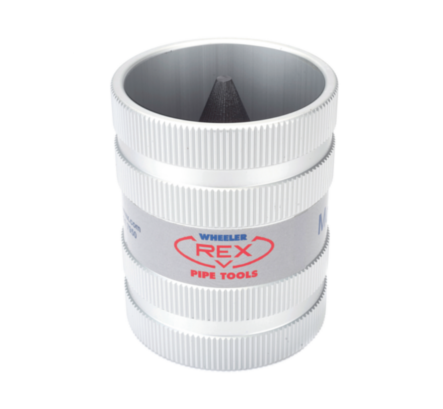 MODEL 50100
INNER & OUTER REAMER 3/8"-2" (10mm-54mm)

For fast, clean, inner and outer reaming and outer deburring/beveling of 3/8"-2" copper and stainless steel tubing, the Model 50100 won't let you down with its hardened steel construction.

BUY NOW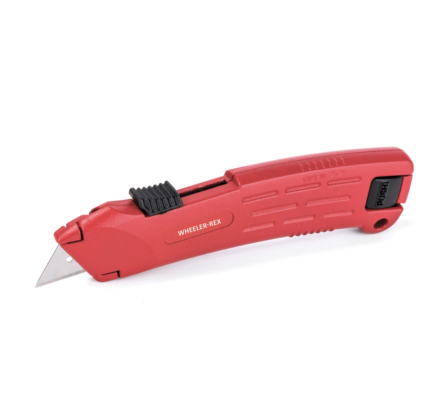 MODEL 5741/5751
UTILITY KNIVES

The ideal utility knife. Both models feature a curved, comfortable design, toolless blade changing with internal blade storage (comes with two blades) and an interlock system. The model 5741 is retractable, and the 5751 is self-retracting.

BUY NOW